Well, these creatures have been around for nearly as long as the dinosaurs, and are just as amazing, although they don't seem to feature quite as much as their more famous dinosaur cousins. But almost every painting of prehistoric life has a pterosaur, so we need to give these guys the attention they deserve. We take birds for granted in our modern world, but the pterosaurs were the first vertebrates to blaze a trail into the Triassic skies and for 150 million years they rode the winds on 'on the strength of a fragile finger.' (Richard Monastersky, National Geographic). Pteradactylus, a combination of the Greek for 'wing and finger', is the common and often misused term for these flying reptiles. More correctly we should use the name Pterosaurs and leave the term Pterodactylus for a specific suborder.

So why Pterodactyl? Well, first a bit of history. The first man to describe a fossil Pterosaur back in 1784 was an Italian called Cosimo Allessandro Collini. He thought that the fossil was that of a sea creature due to its long limbs which he believed were used as flippers or paddles. However it was the famous French naturalist, Georges Cuvier in 1809 who correctly deduced that the limbs were wings and he was in fact looking at a flying creature. The fourth finger of the original Pterodactylus skeleton is ten times longer than that of the others and Cuvier surmised that a membrane of skin stretched from that long finger to its body to form a wing. A moment of blinding clarity for our Mr Cuvier, so full marks to him. And so he came up with the name Ptero-dactyle. The name of this genus has been standardised to Pterodactylus. His deductions were confirmed in 1873 when a pterosaur specimen was discovered near the Bavarian town of Solnhofen, showing fossilised wing impressions, proof indeed that these extinct reptiles could take to the air.
Pterosaurs ranged in size from that of a sparrow to that of an F16 fighter jet.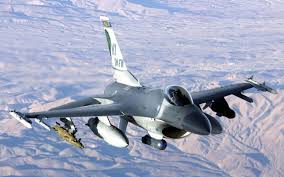 Quetzalcoatlus is the largest flying vertebrate ever known and had an 11 m wingspan and a beak the length of a man. This amazing animal soared over the plains and swamps of what is now the southern United States.
To have seen a Quetzalcoatlus in full flight must have been a amazing experience. The great cartoonist William Stout painted an amazing picture of one flying over a herd of Sauropods and although his artwork was not exactly anatomically correct, and bearing in mind that thinking has changed since the 1980's when he did the painting, it is still an amazing depiction of the creature in full flight.