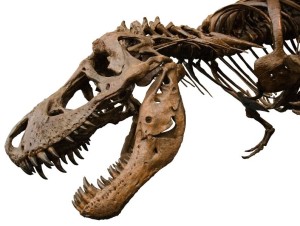 From the end of the Early Triassic (231 million years ago) to the end of the Cretaceous (65 million years ago) the Earth was ruled by Dinosaurs – a vast and diverse range of creatures. It is an amazing thought that our world, with its roads, railways, towns and cities, was once under forests, swamps and deserts, and that these were populated by vast creatures whose bones now lie preserved in the ancient rocks.  They are constantly being dug up, studied and if we are lucky, mounted in museums for us all to see. It is like believing in dragons, but these ones are for real.
It's like  believing in dragons, but these ones are for real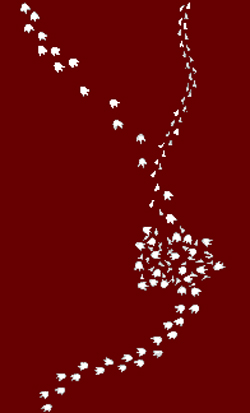 There are dozens of dinosaur websites out there, so why would you want to spend time hanging out on the DinoZone? Well, our job is to get you excited about dinosaurs. You will find the big, famous dinosaurs here on this site – those that feature in all of the movies and comic books and on the National Geographic and Discovery Channels. What you wont find is a complete list of every dinosaur ever found.  Nor will you find detailed scientific descriptions of these creatures.  What you will find however is all sorts of exciting stuff to explore, to download, to make. Talking about exploring, we also have some dinotrails for you to literally visit but more about this later.
We are based in South Africa and so there will be a South African flavour to some of our posts and pages, but that said, we will try to include you all. South and southern Africa have some great dinosaurs, some of the best geology on Earth, and the best preserved mammal-like reptiles which lived before the dinosaurs to be found anywhere. Part of our South African dinosaur trail include visits to some of these fossil sites, as they form an important part of our understanding of life on Earth.
A Living Fossil
Once we have done with the dinosaurs we would like to introduce you to prehistoric fish, flying reptiles called pterosaurs, the seagoing reptiles called Plesiosaurs and Ichthyosaurs, and then take you further back in time to look at some other amazing life forms such as Trilobites, Crinoids and Brachiopods. We are also famous here in South Africa for discovering a living fossil, the Coelacanth, a prehistoric fish virtually unchanged for 400 million years. It was thought to have gone extinct in the late Cretaceous but now found to be alive and well in the deep waters off the east coast of south east and east Africa. Wow!
They were  known as the Bone Wars
There is adventure galore here. The stories of the first bone hunters are epic, braving heat, dust, thirst, robbers and hostile locals.  Some of them went to war with each other which makes for a fantastic tale of skulduggery, underhandedness and plain old fisticuffs. These were known as the Bone Wars and you can read more about them here or by clicking through to the Hall of Fame. Here you will find all the famous palaeontologists, zoologists, biologists, film makers and others who contributed so much to our understanding of this amazing branch of science. So we invite you to explore our Hall of Fame and found out about the exploits, some good, some bad, and some downright ugly, of our bone collectors.
Dinoman's adventures around the world
Please come and explore with us, sign up for our newsletter and even to become a junior member of our expedition team to give you access to all the exclusive stuff and Dinoman's adventures around the world on dino digs and visits to the world's best museums and dinoparks.